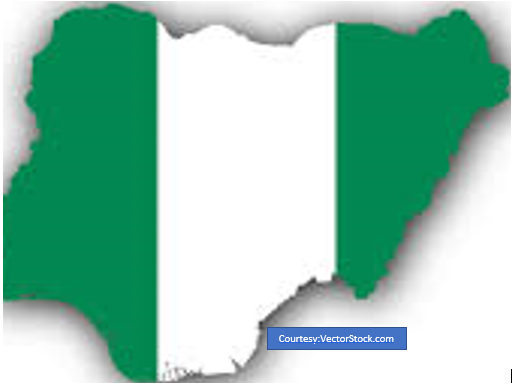 I wrote a few articles when my brother and good friend, Segun Adeniyi was in Thisday Newspaper. Segun was a creative writer of all times. I have not heard much about him since the exit of Yar Adua's government. He was the president's image maker (Press Secretary) when it was a big ado to hold that office. Today, it is completely changed because the occupiers of such positions have no good image to protect, rather, they are saddled with the uncanny duty of helping the government to propagate lies and wickedness. I don't blame them but I don't envy their job. I understand it's hard to resign from such debacle because security of your life may no longer be guaranteed if you determine to exit power. But I wonder how easy it is for them to lie all the remaining days of their life. Anyway, I began blogging about twelve years ago when I wrote my first book – "Saving America: the war we can't ignore". My bloggings however were based on my Christian convictions and I tried to distance myself from politics. Though it is very difficult for any writer who wants to say the truth in today's society not to offend politicians or their cronies. Our lives are dependent on God but life can be seriously impacted by politics. My views sometimes were taken by politicians and their loyalists as being political and often some people classify me as a member of a political association. I could not convince them that they had a wrong perception. Just as I mentioned in one of my books – "Sheltered through the Storms", that my political ideology is Jesus Christ and the Lord crucified. It is simply to tell the truth because Jesus Christ is the way, the truth and the life. Paul, the great apostle told the Corinthians, "For I determined not to know anything among you except Jesus Christ and Him crucified".
First, I am surprised that our prolific Nigerian writers have not inundated the world with analysis of what is happening in our great country, Nigeria. The professors, the spawning, and profuse columnists and authors are simply not interested in the ongoings in Nigeria. They swarmed the world's spaces and internets with their choices and views during the American elections. They were toasts of normal and social media recommending to the world how American political landscape ought to be. They strangely and remarkably were not saying anything while the Nigeria nation where some of them were born or where their ancestors originated is gradually passing through most harrowing moment. Most of them are now scared to go to their home towns and villages for fear of kidnapping. Why are they quiet? I guess they know better because when a land is filled with freedom, people capitalize on the freedom and sometimes abuse it to make themselves happy. I am grateful to this country and the founders who made the land habitable for other people like me. America is a blessed nation and that is why I will pray for any president in power, either Republican or Democrat. My prayers may sound different sometimes depending on my understanding of the route in which the government of the day is taking us. Again, I try to emulate the admonitions of Paul to Timothy and the congregation he pastored. "I exhort first of all that supplications, prayers, intercessions, and giving of thanks be made for all men, for kings and all who are in authority, that we may lead a quiet and peaceable life in all godliness and reverence. For this is good and acceptable in the sight of God our Savior, who desires all men to be saved and to come to the knowledge of the truth. For there is one God and one Mediator between God and men, the Man Christ Jesus, who gave Himself a ransom for all, to be testified in due time, for which I was appointed a preacher and an apostle—I am speaking the truth in Christ and not lying—a teacher of the Gentiles in faith and truth." (1 Tim. 2:1-5)
Secondly, there are Nigerian 'Christians' in diaspora who hold extreme views and would not respect anyone who holds a different view from them. Some of them simply picked enemies in people who do not applaud their political choices. In America, especially, they don't want to get different opinions, everyone must see things the same way. And some of them see the situation just for their personal interest while some others want to see from the eyes of God. People are comfortable in America and thinking about Nigeria only in prayers. They forget that but some people who put up the godly foundation in America that gives everyone a place to express themselves, America could have been worse than Nigeria. What's happening in Nigeria? Nigeria is not a white man's country who have the tendencies of merely enslaving people. Nigeria is a predominantly black community. Anyone who appears in other colors must have been cross bred or immigrants in Nigeria. The truth is that what's going on in Nigeria today is worse than slavery. You don't need to call people slaves before they know they are one. Ninety percent of the Nigerian population are currently in slave camps. They have been impoverished mentally, physically and spiritually. Nigeria is a country in which unless you have money to travel by air, you are prone to being kidnapped on the roads. It is equally dangerous for you even when you do not travel because the kidnappers may have gotten some information about your house and would visit your home to take you away effortlessly for a ransom. So, either way, you are in trouble – wait for them in your house or go out to meet them, the criminals have the day. This is no white but black man doing wickedly against their fellow country men and women.
In addition, there are the religious bigots who are on rampage in the name of converting the infidels in Nigeria to their "true" religion. A systematic genocide is on in Nigeria in which unless you are a Muslim, or join them, your life is snuffed out of you. It was initially Boko Haram (Western Education is ungodly), but soon followed by the dreaded Fulani Herdsmen who graze their cattle with no longer staffs but AK 47. Nigeria is completely polarized on tribal lines under the current non responsive government. People are agitating everywhere, East, West, Middle Belt and North for restructuring of the Federations. Some have even said, the situation has passed any successful restructuring; that the only option is that every tribe should go on their own. The government is silent on atrocities meted on the innocent citizens by bandits and criminals but government swiftly reacts when the bandits are met with resistance anywhere in the country. Governors, and national assembly members have lost control under the constitution and appear to be waiting for doom's day. Mr. Robert Clark just said loudly recently that six months were no longer guaranteed for Nigeria to continue to exist as a nation. I watched a US Congress initiative recently in which one of the thoughtful Nigerians at the meeting, Dr Richard Ikiebe was sentimental about one indivisible Nigeria. I shared Richard's personal sentiments but my main worries are twofold on the issue of Nigeria.
1. We have been defending one Nigeria since 1967 which culminated into war with Biafra. Something is wrong and fundamentally too if after fifty years, we have still not been able to chart a course for this one Nigeria. But I am equally worried that if the Nigeria project is dissolved either by another war or peacefully which we pray should be the case (if need be); what will be the lots of our friends, classmates, Christian brothers who we have bonded together over the years? Disintegration of Nigeria will put them at a disadvantage that most of them will be physically crushed unless there are miracles from the Lord.
2. My second thought is that how can we be sure that the appropriate thing and the will of the Lord is for disintegration of Nigeria. We are in a land where it does not appear there is any prophet anymore. In the days of Ahab, the Lord raised Elijah to speak not to make noise but to demonstrate the divine power of God. He destroyed ungodliness in the land and paved way for Jehu's revolution. How can we get a prophet when all the men of God are concerned with money and things? They are busy acquiring land, Jets and exotic cars when members of their congregation are living in fear and cannot make ends meet. In Nigeria, the Christian leaders demand loyalty and tithe from the people, while they neglect to support their emotional feelings. Moses, a leader in Israel was always on hand to get the people to the promised land. He once pleaded with God to remove his name from His book for the sake of his people. That was why he was a trusted friend of God. The Bible encourages us to show practical love to one another. "No one has seen God at any time. If we love one another, God abides in us, and His love has been perfected in us."
3. In addition, there is the issue of the 1999 constitution which is at the center of the distortion in Nigeria's federating units. This constitution can be said to be a military constitution because the highest organ of the military government then reviewed and updated some of the recommendations of the national constitution review committee. The update is based on military experiences which are not operational in a democratically elected government. I, therefore, join other well-meaning Nigerians who have called for a new constitution that will recognize federal units within the nation. We are paying dearly now for the selfish desires of our past leaders. The 1999 constitution was operated by former President Olusegun Obasanjo for eight years. I recall people were calling then for a review of the constitution, which the government ignored. This issue could have been resolved since then but for the selfishness of our leaders to keep the status quo. The situation in Nigeria did not develop overnight.These leaders were parochially focused at their immediate relevance and interest and forgot the need for a future diverse nation. Most of them are still alive to witness the damage they have done to the nation.
4. The situation in Nigeria is a spiritual war. I recognize the place of prayers in times like this. But if we must pray, we must pray aright. This is a passage we often dwell on to pray. "If My people who are called by My name will humble themselves, and pray and seek My face, and turn from their wicked ways, then I will hear from heaven, and will forgive their sin and heal their land. Now My eyes will be open and My ears attentive to prayer made in this place." (2 Chro. 7:14-15). God speaks to us here and He is not a liar but we superficially humble ourselves and seek God's face but have refused to turn from our wicked ways and yet we expect God to heal our land. What's the difference between Boko Haram who harass the people to turn infidels to Islam forcefully and Christian leaders who use the pulpit to coerce members to give from their meager resources to satisfy their appetite for material things held in their personal commonwealth and leaving the giver to suffer in penury? What can be more wicked than when leaders own three jets and airplanes while their congregation trek home from church services? I am so sorry if you do not agree with me. I am not criticizing the men of God but the truth must be told. No Nigerian clergy should prioritize Jets over the needs of the congregation. The early church collected funds from those who had and distributed to the needs of those who had not. Where is the love of God when you display wealth in the midst of poverty?
I wish I have answers to the Nigeria project. However, there's nothing happening now that does not have spiritual explanations. The greatest undoing of Nigeria is the life of hypocrisies by Christian leaders. We aligned with past political leaders and got compromised. Satan waited for a long time to move us to where the country is today. I remember how we waisted the opportunities to affect Aso Rock (Seat of Government) in Abuja during Obasanjo and Jonathan's governments. Our Christian leaders literarily turned to politicians instead of answering the call of God on them to impact the land. The lack of Godly prophets in the land resulted in the calamities that has befallen the nation. We honestly need a true prophet in the land who is fearless but is in the spirit of God to bring words from the Lord for an eager and agitated community. If this gun powder is allowed to explode, the church will not be spared.