"Hello, my name is Mazi Chuckwudiazo Onyeama. Please, I want to make an appeal to the senior Pastor, Dunamis International Gospel Center, Senior Pastor Paul Eneche………………………" This is an excerpt from a video that went viral. "Investments in heaven" by Mazi Chukwu Onyeama. The man alleged that he was misled by the teaching of the Bible from Matthew 6:19-21, and he is now frustrated by everything around him including his investments in heaven. He did the investments as a member of Dunamis Church ministries, pastored by Dr. Paul Eneche.
The Bible passage says, "Do not store up for yourselves treasures on earth, where moths and vermin destroy, and where thieves break in and steal. But store up for yourselves treasures in heaven, where moths and vermin do not destroy, and where thieves do not break in and steal. For where your treasure is, there your heart will be also."
According to Mazi, his frustration has led him to believe that the earth and heaven has failed him. Fortunately, he has his investment records from Dunamis church and he is determined to recall the investments. The notable investment, being his "tithes" since 2011 which he paid to the church. It was meant to be redeemed in heaven but since he is no longer interested in heaven, he wishes to redeem his investment now on earth. He is therefore threatening Dr. Eneche to return those investments to avoid problems.
I do not know Mazi's state of mind; either he's a comedian, or he has a mental illness or he's real. But either way, there are some lessons for the church and the people of the church in this small and funning event. From responses to his post, there are people who believe he was right because the church is milking people and they believe the church should vomit what they took illegitimately from their members.
What are the lessons for the church? What are the lessons for our people of the church? Incidentally, the Bible says, "my people are destroyed from lack of knowledge" (Hosea 4:6). First lesson is to know that the Bible is the inspired, inerrant, and infallible words of God. Though, there are human authors, God is its definitive author; and the words are error free. The Bible is the only perfect book, bestselling author of all ages. I am amazed when teachers of the Bible interpret the Bible as if they are authority on it. The Bible is the interpreter of itself. It will do the people good if we as messengers deliver the words and not put ourselves out as the owner of the words.
In secular investment in the world and in developed nations, full disclosures concerning investments are mandatory. Investment managers are held responsible for any fine prints that consumers do not have all relevant information that will inform their investment decisions. The Bible on which heaven investments are based is filled with full disclosures. And I will mention some of them but these disclosures are distorted by interpretations of bible teachers which make people like Mazi to invest without understanding. There are several people in the church who lack understanding like him.
God is the owner of the heavenly investments and he does not compel anyone to invest against their will or in ignorance. Investments of heaven are not in dire need of investors. As a matter of fact, there are more than enough investors for heaven. God, and His Son Jesus Christ have invested enough to keep heaven solvent. Your investment is encouraged because God wants you to be like Him. He created us as His image to do what He does.
The problem of the church teachers is that they pay too much attention to getting to invest in their church denomination/congregation and not heaven, and they give them weak foundations on which to give. I was in a church many years ago, in which the bishop taught people to give 10 and expect 100 in return. This mathematics does not exist in heaven. The law of nature is that if you give, you will also receive but not a magic wang. It is heresy. I know many church denominations keep a register of tithes of their members. I wonder why they do not leave the register to the owner of the investment to keep. In the United States of America, records of giving are kept solely to enable the givers to write them off in their yearly tax returns. Reasons other than this may be questionable.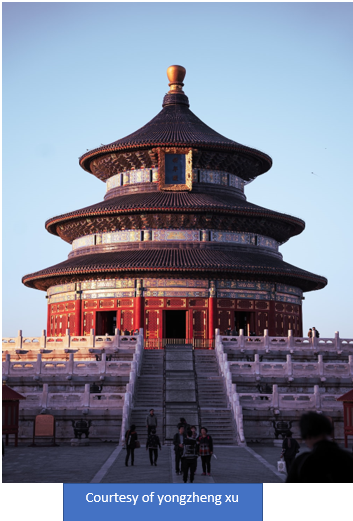 1) The heavenly investment is in heaven and not on earth here. Investors will therefore reach heaven before you can call on your investments. The Bible which is the disclosure did not say, you should invest on earth but in heaven. The investment does not become mature until you get to heaven. Now the question is what if you do not get to heaven? Because not everyone who invested in heaven either by error or foolishly may get to heaven. If you do not reach heaven, it can therefore be concluded that your investments are lost. Investing is a big risk and if for any fault of no one, an investor does not put necessary control in place to mitigate the risks, there is likelihood that you can lose the investments. The highest risk of heavenly investments is that the investor may not get to heaven. Mazi has currently chosen not to get to heaven. The Bible says as part of investments' disclosures that "the one who stands firm to the end will be saved." (Mat. 24:13)
2) The second critical disclosure which was either not explained to Mazi or he did not hear properly at the time of investment is that the investments in heaven are managed not by man but by God. Many people go to church but they only pick selfish messages that suit them – prosperity, healing, and those personal desires. Nothing wrong with these desires if they are put in their proper position after God. Mazi in ignorance thought the owner of the investment company was Paul when in fact Paul himself is like Mazi or any other investors of heaven. Unfortunately, the investment cards created by Dunamis, and other church denominations are not part of the requirement of the God's Kingdom investment. These are human practices that are not demanded by the Kingdom investment manager. As a matter of fact, it is possible that the earthly practices have recorded your investment in error, and you may not have a valid investment in heaven. Authentic investment of heaven is done freely and cheerfully because that is what the Manager has requested for.
3) One other critical condition to be a valid investor of heaven is that an investor must first invest his life before the earthly monetary investment can be valid. Any investors not yet registered in the main book of valid investors had a wishful thinking. "Anyone whose name was not found written in the book of life was thrown into the lake of fire" (Rev. 20:15). The current status of Mazi and his utterances portray someone who was never a kingdom investor. It is either he has put his money in a Ponzi scheme and not in the kingdom or he has put it rightly in the kingdom but has lost it because he failed the first test or conditionalities. Therefore, his writing to or calling on Dr. Eneche for a refund of "kingdom investment" is absurd. I'm not a mind reader but the words from his mouth suggest that he thought he was investing with Paul of Dunamis, whereas Paul is most likely an agent but the principal is God. God is however a Mystery who created all things and when you gave to Him, you have only returned part of the gifts to the giver. God has also provided every earthly investor service they cannot pay for. God is therefore not a debtor and cannot be harassed for any refund.
4) In conclusion, people talk about what they do not understand. Choosing to go to "hell" is really the most stupid thing to ask for. Hell is not prison. It is hopelessness worse than death. It is the reason the son of God came to the earth, suffered and died to deliver mankind. It is very sad for anyone who the Lord Jesus Christ died for would choose to go to hell. Jesus went to heaven to prepare a place for us. No one who deliberately chose to go to hell will be missed in heaven. There will be no idle rooms in heaven. All the rooms t.hat Jesus is preparing will be occupied and occupied by the grateful people who appreciate His love and death. Please, I passionately advise Mazi to reconsider such ill-advised decisions.
This is a digression from the series of articles coming up soon in preparation for the release of a book, "the mysteries of God". What is a "Mystery"? A mystery is something that is difficult or impossible to understand or explain. It is a human puzzle, an enigma, and something that we all have to live with as there are no answers to the questions. Our life in itself is a mystery and many things cannot be explained until the appointed time when we will be face to face with the mysterious God and all mysteries will no longer be. So, investing in heaven is a mystery because the manager of the heavenly investment Himself is a mystery.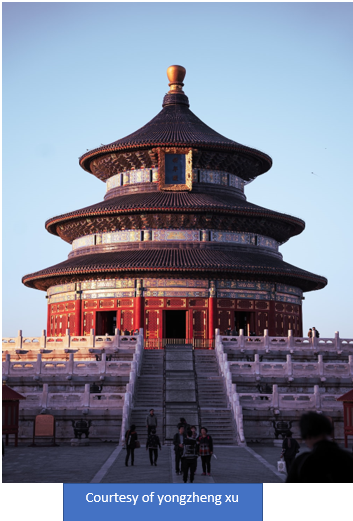 Michael Jolayemi is the author of Saving America: the war we can't ignore, and Sheltered through the Storm: The Travails and Ultimate Triumph of the Church. His book, The Mysteries of God is to be released very soon.